This World Quality Week we sat down with Matt, our Head of Business Assurance, to talk about the importance of Quality and how it gives businesses a competitive potential.
Welcome Matt and thank you for taking time out of your day to talk to us. This year's World Quality Week theme is 'realising your competitive potential', so we wanted to sit down with you to ask a few questions.
Thank you for having me, it's great to speak about the pivotal role Quality has in a business.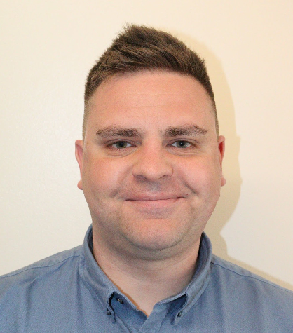 What does quality mean to you and SEA? 
At SEA, we are passionate about creating a better world for everyone. We know that our products and projects can make a positive difference in safety, cleanliness and efficiency. That's why we always strive for excellence in quality, from the design to the delivery of our solutions. We listen to our customers and regulators to meet their expectations with our high standards. Quality is not just a goal, it's a part of who we are at SEA. It's even one of our values! 
How does SEA's quality give us competitive potential? 
This week, we are celebrating the power of quality and how it gives us a competitive edge in the global market as part of CQI 2023 World Quality Week (#WQW23). Quality is not just about satisfying our customers, it's also about improving ourselves and our processes. That's why we embrace a culture of continuous improvement and enforce risk-based quality practices. 
At SEA we drive to achieve sustainable quality in everything we do, from our business systems to our supply chain and manufacturing. We use and continuously develop our smart quality systems to align our activities throughout the product lifecycle and to focus on what matters most.  
We also review our ways of working regularly, looking for opportunities to work smarter and prevent issues before they arise. We are passionate about quality and risk management. We don't just check for errors; we aim to prevent them from happening. When organisations design their processes with quality in mind, it enables them to deliver faster and better than their competitors. 
Why is quality important? 
The defence and transport industries rely on high quality standards to ensure safety and innovation. Quality assurance is a key process that helps to avoid harmful outcomes and to adopt new automation technologies. Our products are designed to protect us and our environment, so we need quality assurance to verify that they are reliable, efficient and consistent.  
How do you ensure quality for our customers? 
Quality assurance ensures the safety, optimisation and consistency of the products we deliver to our customers. It evaluates the product's safety, efficacy and improvement potential. Quality assurance requires a team effort, with each member responsible for different tasks such as documentation, planning and auditing. 
Being an integral part of SEA, we are committed to delivering quality performance as one SEA team, by taking responsibility for our work and processes through following our quality assurance policy. 
What is the future for SEA quality? 
We are thrilled to announce our new plans and our commitment to enhancing our continuous improvement methods throughout the company.  
By constantly monitoring our product at every stage of its production, we can review and refine our processes. This is a vital part of our quality assurance strategy, which aims not only to meet a minimum quality standard, but to deliver outstanding systems and challenge ourselves to improve and innovate. 
We're excited to support our SEA teams and colleagues, and to collaborate with our customers, to deliver extra value as part of our service. 
Thank you Matt, we look forward to seeing the great things our quality department will achieve.