Designed in Canada, built in Canada, and equipped in Canada.
SEA Canada is proud to be included in the first tranche of Canadian companies invited to join the Team Vigilance Offshore Patrol Vessel (OPV) Preferred Suppliers program. Vard Marine Inc, a Fincantieri company announced the first tranche of suppliers at Defsec 2023, taking place in Halifax 3-5 October. This early identification of suppliers, and the equipment and/or services we and the other preferred suppliers offer, will help to ensure Vigilance is designed in Canada, built in Canada, and equipped in Canada – a tenet of the Team Vigilance approach. 
As part of our offering to the Vigilance Class Offshore Patrol Vessel (OPV) project, SEA Canada can deliver high-performance ship and fleet protection products, undersea surveillance and monitoring solutions and in-service support and through-life maintenance. All designed and manufactured by our team of experts to ensure continued delivery excellence to the Royal Canadian Navy.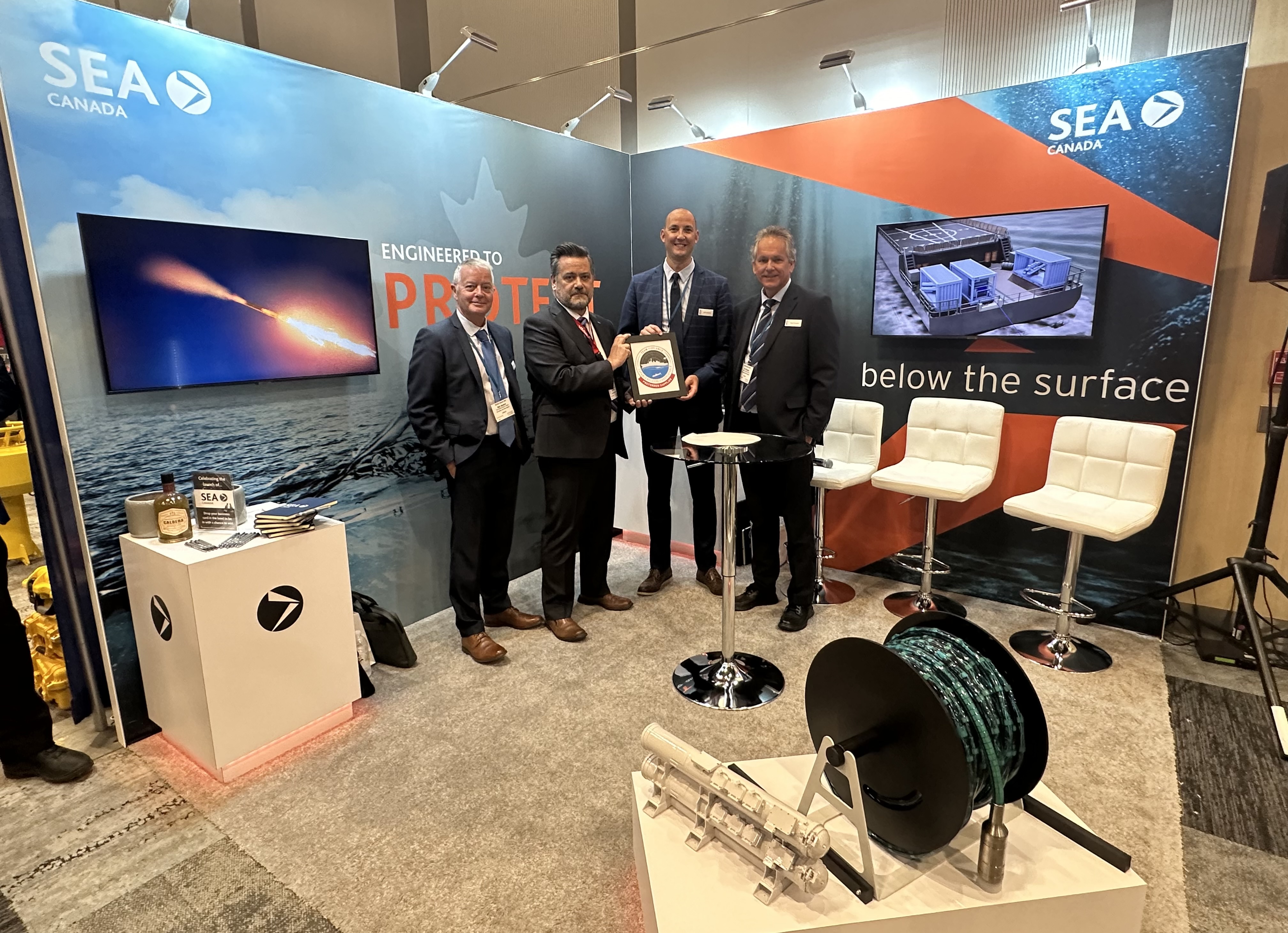 General Manager of SEA Canada, Jeff Leonard said: "Being named as a preferred supplier for the Team Vigilance Program is a privilege we greatly value. It reflects our steadfast dedication to excellence and our mission to provide Canada with the state-of-the-art tools necessary to protect our vital interests, both at home and across the globe. With our recent rebrand, we are excited to leverage the resources and support available from our extended network."
As a part of the ongoing development effort, Team Vigilance will announce the full coalition of Canadian companies that can offer important services and vital equipment to the program.