A move towards agnostic torpedo launcher systems has provided naval organisations with greater flexibility and long-terms costs savings, says Paul Parsons, Business Development Director at SEA.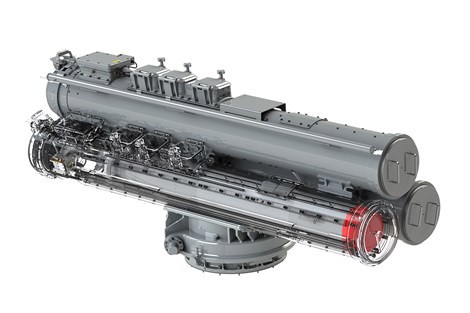 Weapons systems and other military capabilities often tie customers – whether they are navies or shipyards - into supplier agreements that restrict the range of compatible systems, often as a way to ensure that the system's manufacturer becomes the sole supply option for ancillary technology. While such arrangements can provide buyers with an initial cost saving, they can leave them with a long-term solution that is expensive to maintain, upgrade and purchase compatible equipment for.
The torpedo launcher market is a prime example of this, with a number of weapon manufacturers supplying launchers which are only compatible with their own torpedoes, and not those produced by other companies. This reduces the competitive nature of the marketplace and means that, should the supplier discontinue the torpedo line, equipment owners can face significant resourcing challenges, and launcher systems can even be rendered obsolete.
In addition to this, adopting the latest weapons can be problematic as the torpedo may not be compatible with an existing launcher system. This often results in time-intensive and high budget system replacements that can be avoided.
A move towards agnostic systems
The torpedo launcher market has shifted significantly towards the adoption of agnostic, open systems, which has provided navies with complete flexibility and choice of supplier for maintenance, upgrades and ammunition.
Agnostic launcher systems offer a multitude of benefits to navies across the globe, but the most important is that it changes the dynamic of the torpedo market, putting greater control in the hand of navies. This inherent flexibility allows navies to choose their supplier or suppliers for both ammunition, maintenance and system upgrades.
For ammunition, by using a modular and agnostic launcher system, navies can hold multiple weapon stocks, as the launcher can easily switch from one type to another, without having to replace the tubes or entire console.
This also helps future proof the vessel's capability, as if one manufacturer stops production of one product, the launcher system is compatible with others on the market so does not render the system obsolete or outdated. In the same vein, it can also be upgraded and modified to be compatible with the latest torpedoes – a cost-effective solution in comparison to a system refit.
What does an agnostic system comprise of?
SEA's design is based on the proven Magazine Torpedo Launcher System used by the Royal Navy, and several navies across the world are beginning to adopt the technology – including a number in South East Asia who have been drawn to the efficiencies the approach delivers, with no compromise on performance.
The fully environmentally-tested system comprises of:
Glass-reinforced plastic (GRP) composite tubes for light weight, low maintenance, proven long life and reduced radar signature
Access ports (hatches) customised to the weapon type to be used, enabling data connections and arming arrangements to be made up to the moment of launch
Modern electronics suite providing calculation of a fire control solution - predicting target position from sonar and own ship's data
Open IP based interfaces and architecture eases CMS integration
Local and remote jettison facility
The system is designed to meet the requirements of ships varying in size from Coastal Patrol Vessels to Aircraft Carriers and supplied in fixed or trainable and single, dual or triple tube configurations. The flexibility of the system makes it capable of firing the US Mk 44, Mk 46 and Mk 54 torpedoes, UK Sting Ray, Italian A244S, French MU 90 and the Korean Blue Shark and can be modified to meet other torpedoes and weapons on an individual basis.